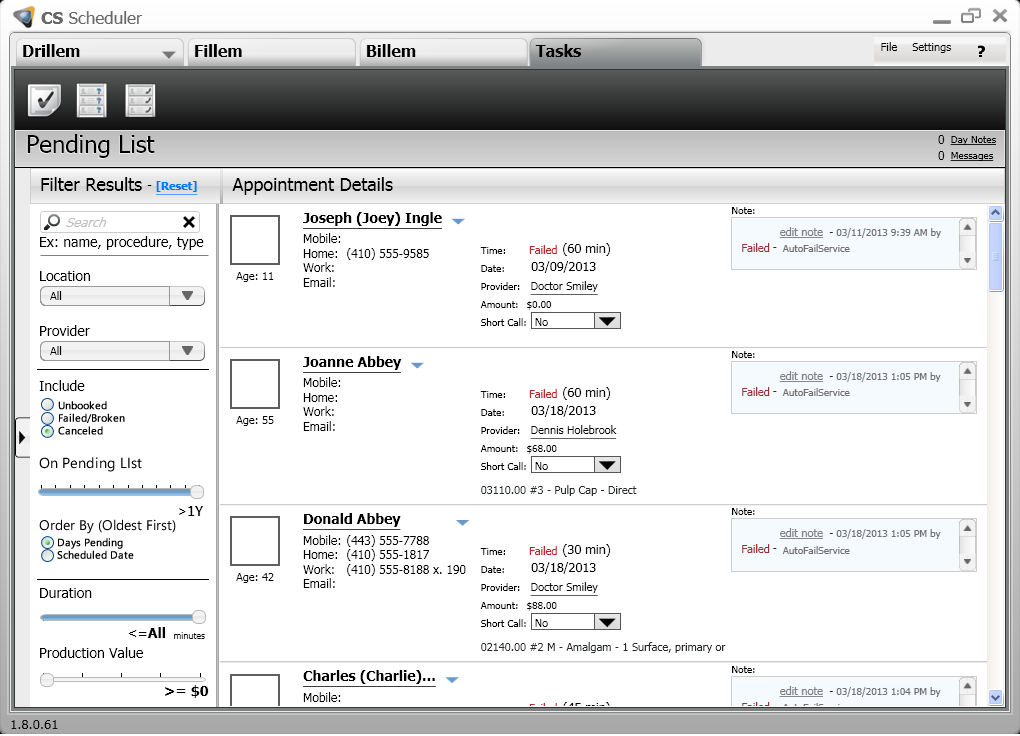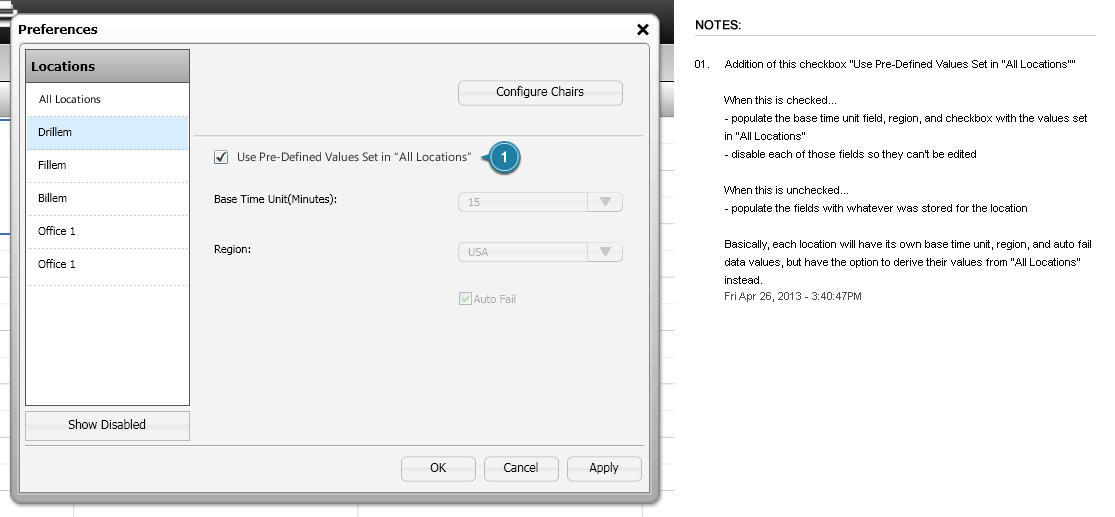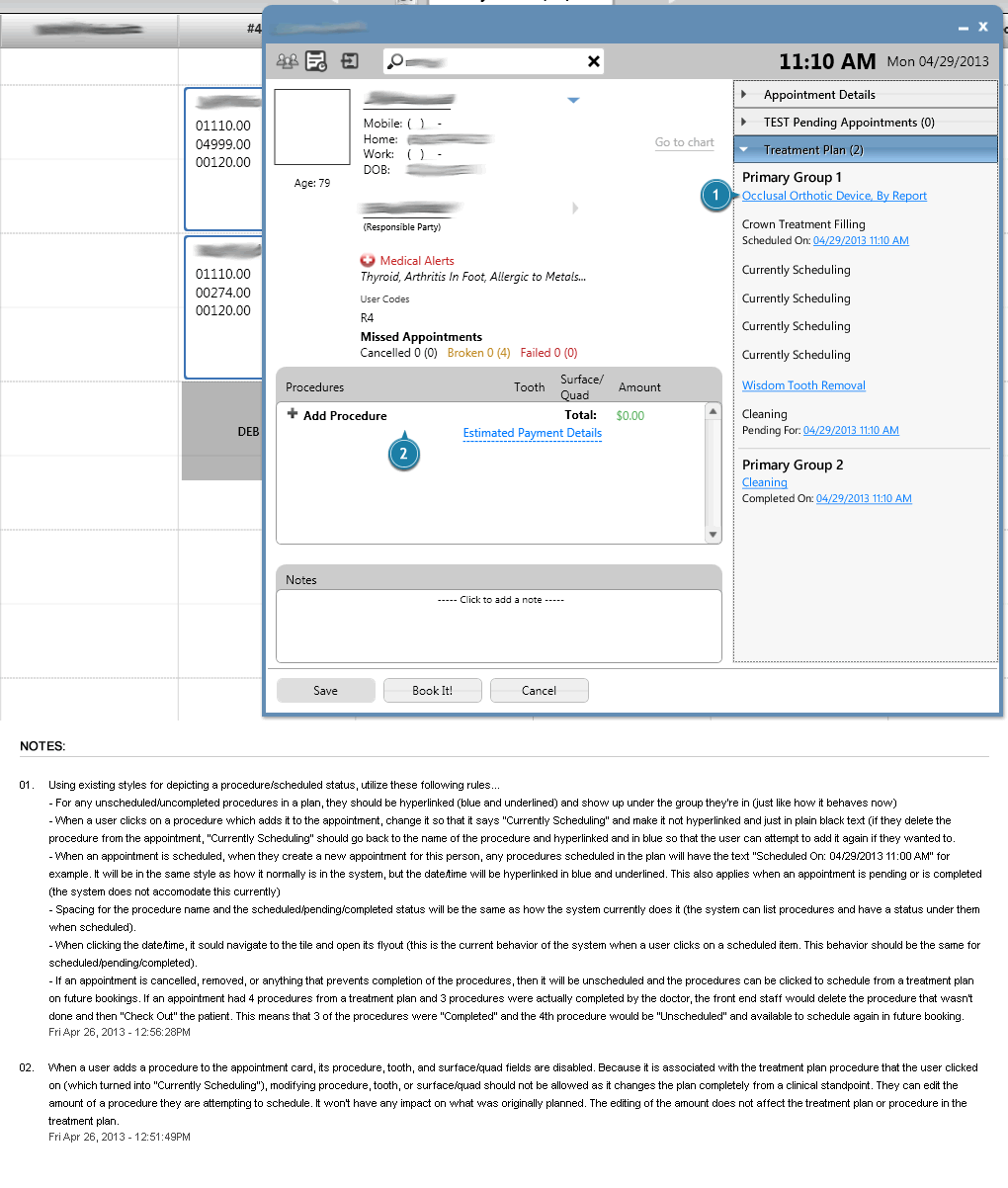 Primary Role:
 Varied (Interaction Designer, Visual Designer)
Responsibilities:
 Requirements gathering, workflow design, prototyping
Tools:
 Adobe Fireworks, Axure, Balsamiq
Carestream Dental has a portfolio of various dental practice management software for different platforms and dental specialties. From time to time, design requests are brought to us ranging from new features to UI refreshes.
Some of these design requests I've worked by myself on and others with a teammate. I've been involved in coming up with experimental concepts of various UI with a more modern look and feel as well as considering updating how information and inputs are laid out.
Some of the new features that required a design solution included a means to display a history of image thumbnails of patients' x-rays. Another feature that I was involved in designing was a means to create and edit notes that took up space on a day schedule.
Part of taking on some of these features required me to become familiar with the software. Typically through virtual machines, I was able to access the software I needed to explore to get a better grasp of its usability and to explore various workflows first hand. Because of how dated some of the software was, there were some interaction patterns that were introduced back then that weren't ideal today. I believed that most of the interaction behavior may have been introduced due to constraints of the framework the software was developed in so it's possible that while interaction patterns may have been not ideal, it may have been a result of various factors (performance, flexibility, etc.).
Creating solutions in the legacy space was interesting because unless modules in software were replaced with a placeholder to contain HTML5 for example, I had to consider and understand technology constraints. My time as a software engineer has already given me an advantage in considering the kinds of limitations I run into while designing a solution.